21 octobre 2009
We took the train to london at 8.57 from Seaford. We had a connection in Lewes. We arrived in London around 10.15 am. Then we took the subway to Tower Hill where we saw the London Tower: This castle was built by Guillaume le Conquérant. In this Castle lived Henri VIII, who inspired the story of Barbe Bleue because he had many women and had the reputation to kill them.
After we took again the subway, we saw Big Ben (this name to come a man who was big) and the London Eye ( the biggest wheel in the world) and Westminster.
Once again we took the subway, this time we went to St James Park to see Buckingham palace: When the flag is raised the queen is here. We didn't see the royal horse guards but only two guards in blue next to the doors. The Queen lives here.
We take take the subway to got to KnightsBridge where we went to see the Queen's shop : Harrods'. When she comes shopping, the shop is closed. We find objects with accessible prices but also objects with expensive prices . As a change, once again the subway, a means of transportation which goes very fast, which probably saved us many traffic-jams.
This time we went to Piccadily Circus to see the bright advertising signs. Then we go to Oxford circus where we enjoyed a free time of three hours to go shopping. After that day very rewarding but also very exhausting we went to the station by subway and back to seaford at 20.45 pm.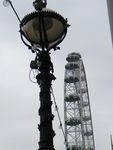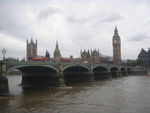 Commentaires sur A day in London